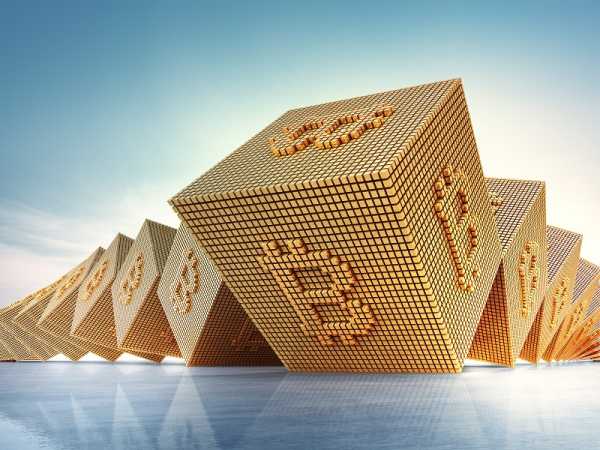 To date, the 2020 final phase rally has included a $ 14,435 (+ 146%) price rally while the 2017 final stage rally includes a $ 16,704 (+ 553%) price rally and the current 2020 final rally phase has moved $ 14,435 (+ 146%). While one might argue that the price ranges and the percentage ranges are far enough apart to qualify as a "mirror" of the two examples, we feel that it is very difficult to dismiss the similarities – even if the size / rally scope of this final phase is 14% smaller than the one in 2017.
Note how the RSI technical paradigm has continued to establish almost exactly like the 2017 rally phase setup – an initial low price level set in July acts as critical support while the subsequent rallies establish an upward support channel – which will eventually be broken. Does this mean that Bitcoin has reached its peak levels – just like in 2017? Is the similarity between the December 17, 2017 price peak and the December 20, 2020 price peak merely an odd curiosity or alignment dates, price periods, and similar structures or is it something more ominous?
Time will tell if our research is playing out as we suspect. We simply point out that similarities between the 2017 rally and the current rally are strangely aligned to suggest that the current peak price level in Bitcoin may be coming up soon. It is a very rare situation where price and trend triggers are so closely aligned with a previous trend that spanned almost 9 months – but we understand that these types of price patterns exist.
Some people have built complete trading systems around historical patterns that repeat with high accuracy over the last 15 to 20+ years. So it's not uncommon for these types of patterns to exist. We find it extremely interesting to see this kind of extended price pattern align so closely with the 2017 setup in Bitcoin.
If a future sale happens – it will be an incredible example of a "mirror-like" setup taking place on very similar dates almost 3 years apart. Keep this article in focus as we move closer to the beginning of 2021. Remember, the big breakthrough in Bitcoin in 2017 first happened on December 22, 2017, then crashed further on January 16,2017. Those could be very important dates in the future.
Our proprietary BAN (Best Asset Now) strategy allows us to know which assets are possibly performing best in any type of market trend. If you want to learn more about how we can help you with our proprietary tools and strategy then visit www.TheTechnicalTraders.com to learn more. Sign up today for my daily pre-market analysis of the markets that guide you through the technical indicators of the major asset classes.
Less than two pre-holiday trading sessions – stay healthy!
For a look at all of today's economic events, check out our economic calendar.
Chris Vermeulen
Chief Market Strategist
www.TheTechnicalTraders.com