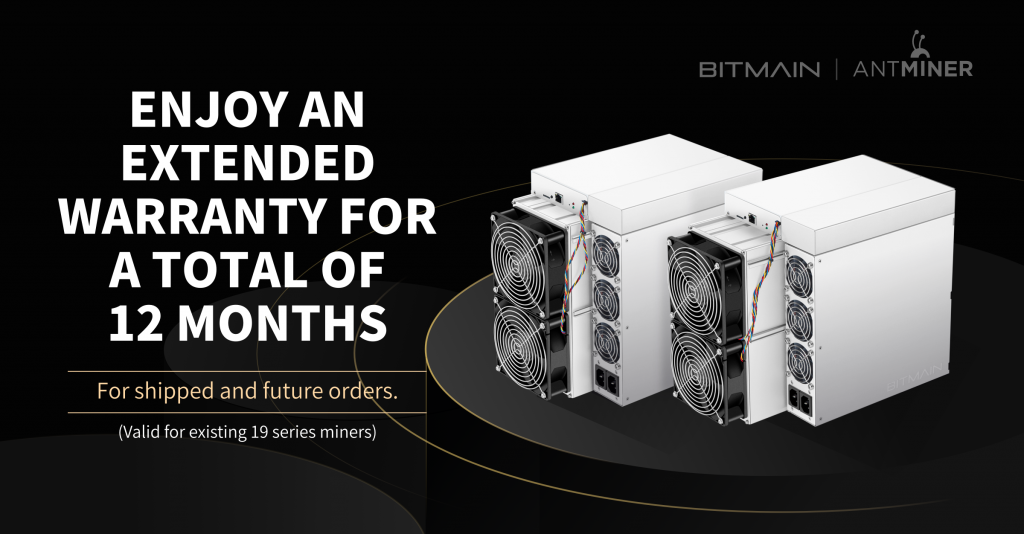 The Antminer 19 Series now provides an extended warranty, which is valid for all existing 19 Series (Antminer S19 Pro, S19, and T19). To guarantee a better after-sales customer experience, the warranty period for Series 19 has been automatically extended from 6 months to 12 months for shipped and future orders.
How to Check Antminer Warranty:
Go to https://shop.bitmain.com and navigate to the help page. From the help page, select Warranty and Repair, then select Warranty. You can also access the link directly via https://service.bitmain.com/support/warranty
Users can find the serial number on the white label on the Antminer. Users can then enter the serial number in the search bar to verify the warranty. (Note: Read the serial number carefully and try to avoid entering the wrong letters or numbers).
Users can find more information on our Antminers Terms of Service page.
———————
I liked this article? Share it with others:

Follow Us for the Latest News and Articles: