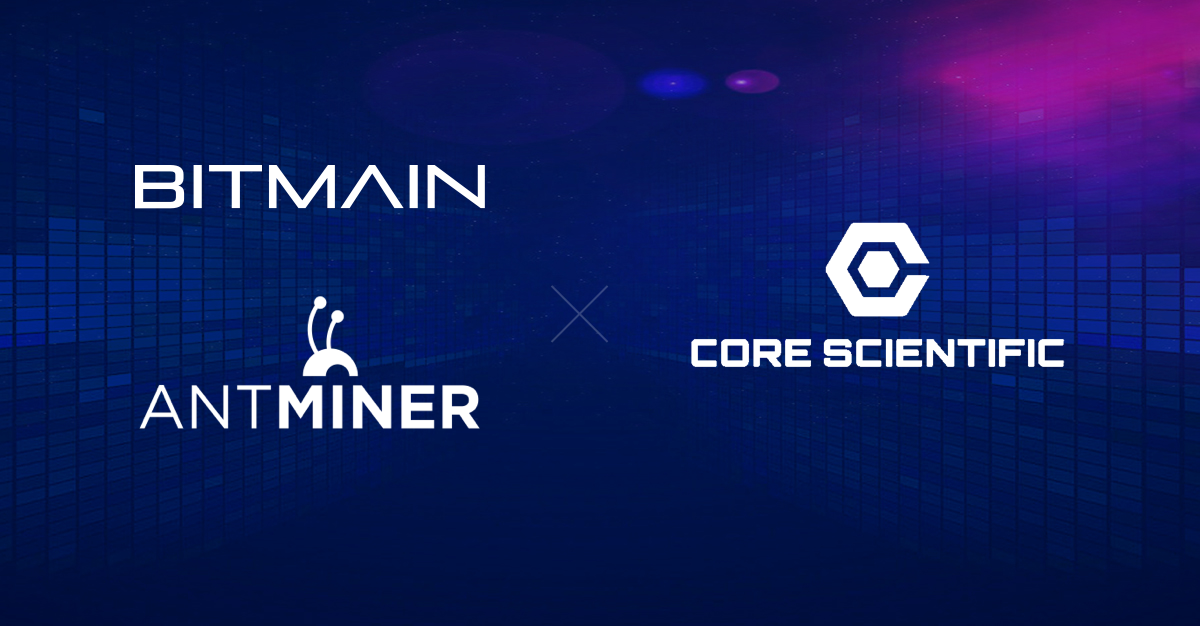 76,024 S19 Series Antminers have been purchased by Core Scientific in the last 16 months
Hongkong, December 18, 2020 – Bitmain – the world's leading producer of cryptocurrency mining hardware, today announced a new buyout deal with Core Scientific, the largest blockchain hosting provider in North America. More than 58,000 additional S19 Series Antminers will be shipped to Core Scientific through September 2021, bringing the total purchase of Bitmain S19 Series to 76,024 in the last 16 months for a value of over 129 million USD.
Back in June of this year, Core Scientific purchased 17,595 units of Bitmain's next 19 Antminer Series. Ever since then, market demands for digital asset mining have been growing significantly and driving support service providers, such as Core Scientific, to expand their facilities. The S19 Bitmain Series has been the most popular mining machine in the global market since its launch. With the dedicated 7nm chip from Bitmain, the S19 Series has set a new industry standard and proven its stable yet efficient performances.
"Since our last purchase agreement with Bitmain in June, Core Scientific has witnessed growing demand from new and existing customers as well as a significant increase in institutional interest for digital asset mining in North America. I am very pleased to note that over 17,000 Bitmain new-gen digital mining machines have been stable and operating efficiently within Core Scientific's facilities. This is key as we compete for the global hash rate and solidify our position as the largest hosting provider in North America. " Kevin Turner, President, and CEO of Core Scientific, said.
"Core Scientific has long been a customer and friend of ours. Together we have been driving the digital asset mining ecosystem in North America. This new purchase is another strong test of their determination to take the game to the next level by facilitating more customers to participate in the mining market. We are honored and proud that our products can be a part of it. "Said Irene Gao, Director of NCSA Region Antminer Sales, Bitmain.
Earlier this year, Bitmain just announced the installation of the first and only co-operative repair center in North America through a partnership with Core Scientific. Prior to that, Core Scientific collaborated with Bitmain to bring the first Antminer Training Academy to North America last year.
———————
I liked this article? Share it with others:

Follow Us for the Latest News and Articles: