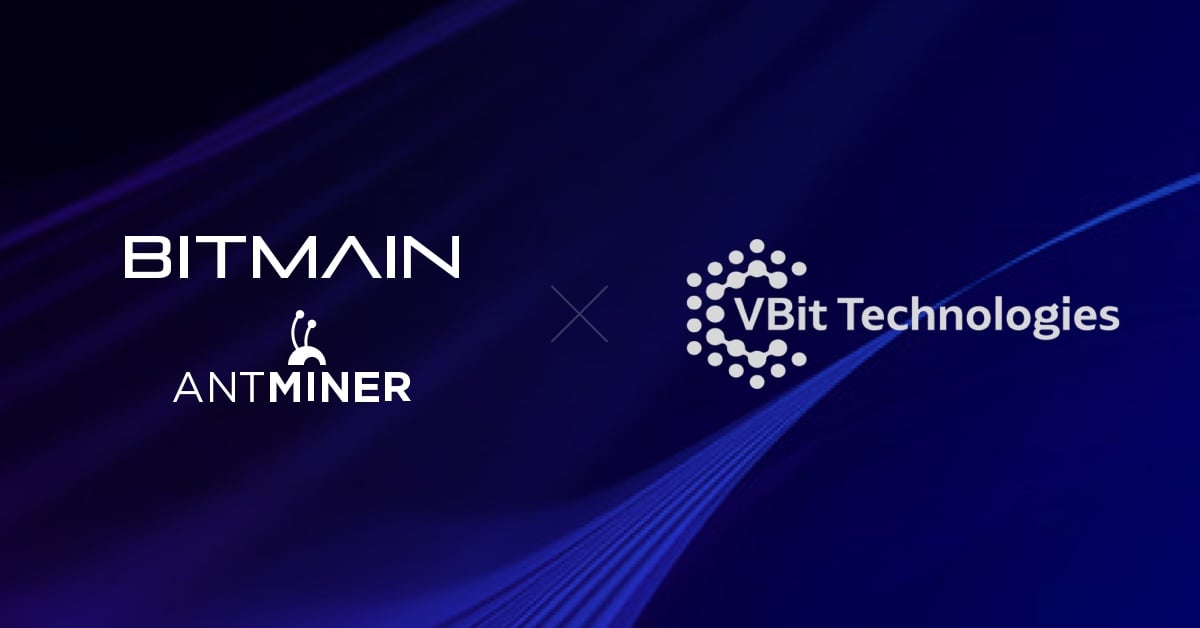 Over 3,000 Antminer 19 series will arrive in batches between December 2020 and August 2021
Bitmain – the world's leading producer of cryptocurrency mining hardware announces that its long-time client of the US-based Antminer brand – VBit Technologies – has purchased over 3,000 19 Series Antminers worth over 8 million USD. The Antminer S19 and S19 Pro are the latest generation of ASIC mining hardware from Bitmain. With this new arrangement, VBit is looking to increase its current aggregate operating hash rate by over 50%.
117 S19 miners will be delivered in December, followed by hundreds of S19 Series models that will be shipped and used every month until August 2021.
"VBit is a long-time client of ours and has run a collaborative partnership with us over the past few years. We are proud to assist in their efforts to expand their mining operations and grow their presence in North America. This deal, once again, proves the strong performance and capabilities of the Antminer 19 Series and our commitment to providing the most efficient and powerful miners to customers worldwide. "said Irene Gao, Director of NCSA Region Antminer Sales, Bitmain.
"Bitmain has always been the leading producer of the most efficient mining hardware in the market. As the cryptocurrency industry enters a new bull market and Bitcoin is always reaching new highs, VBit managed to secure large batches of Bitmain's most efficient mining hardware. With the new mining hardware, VBit can continue its expansion and mission in North America to bring Bitcoin mining into the mainstream. VBit looks forward to an ongoing long-term collaborative partnership with Bitmain for years to come. "Said Danh Vo, CEO of VBit Technologies.
———————
I liked this article? Share it with others:

Follow Us for the Latest News and Articles: