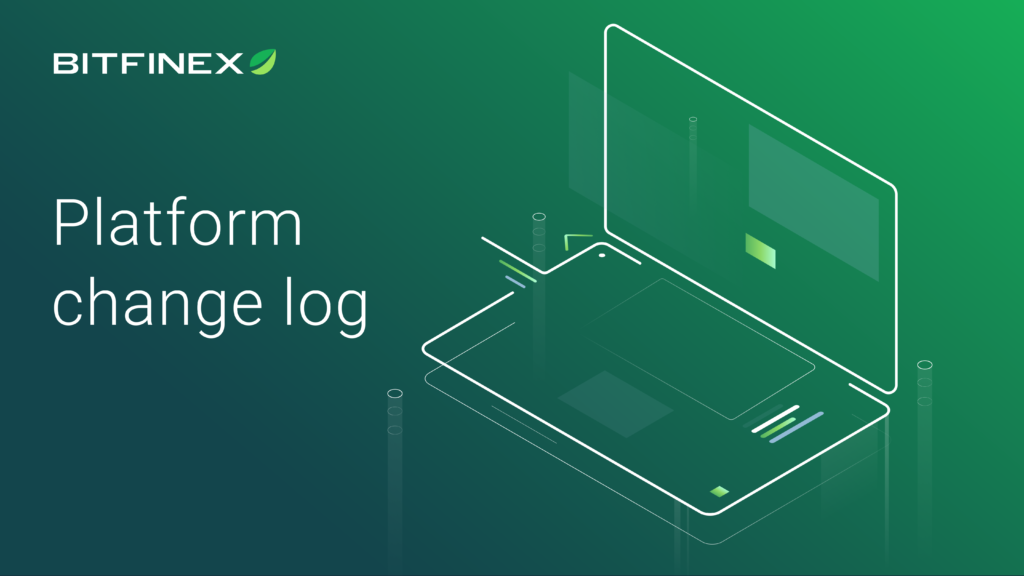 Change Log: Version 15.0

26 February 2020

in Change Log

The Bitfinex Change Log is an overview of all performance and UI changes made to Bitfinex's trading platform. For an overview of all previous changes, refer to blog.bitfinex.com/category/changelogs.
Version 15.0

Improvements
The Fee Schedule page now displays UNUS SED LEO fee reductions that have already been calculated to the user's specific fee layer (for logged in users)
Improved precision auto-refresh, ensuring auto-renewal is checked every 10 minutes
Add concise parallel information
Add summary derivatives specifications information *
Add a third party link for ODEM
Add background color when hovering over Command table rows
Ability to open new tab through tickers
Better internationalization coverage (i18n)
A countdown timer for closing an offer in hours is now displayed once the offer expiration date is less than 2 days away
Bug fixes
/ api page: enforce all permissions to a string format
---
The Bitfinex APIs are designed to allow complete access to the features provided by Bitfinex. Learn more about our API documentation here.
* Derivatives trading products are provided by iFinex Financial Technologies Limited