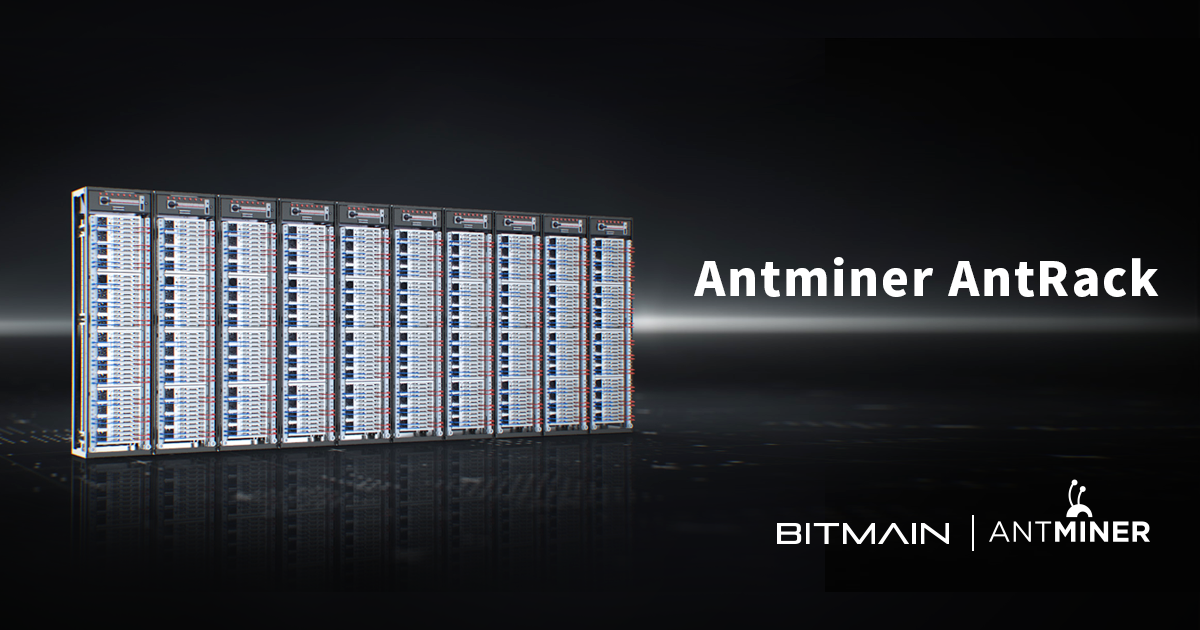 Earlier this month, Bitmain announced new mining hardware in the form of a rack – AntRack. With features customized for large-scale deployment, Bitmain developed this new product to empower its clients to explore greater potential for their operations.
AntRack adopts an innovative hot-swapped modular configuration. The hash board, control panel, power supply unit (PSU), and fans, are essential hot-swapping parts for optimized operations.
The hot interchangeable design makes it the perfect fit for large-scale facilities, as it ensures the convenience of upgrading while maintaining eco-friendly operations. After the AntRack is installed, owners can easily replace all the essential parts without powering it down. When the new generation chipsets are released, the current hash boards can easily be replaced with the latest, effectively upgrading the current AntRack with the most efficient hash rates and power efficiency. Therefore, it significantly reduces the use of people and resources to new hardware, ensuring eco-friendly operation.
To ensure that mining operations are seamless, and to maximize ROI. The AntRack adopts a 3 + 1 redundant operating power supply unit, bringing a total of 12 + 4 redundant operations for the entire rack, which are all volatile hot, avoiding potential losses caused by power failure.
Unwanted AntRack Campaign PSU
As an all-in-one rack miner, AntRack can be used quickly and conveniently. AntRack is easy to use and operate once its 3 phase AC power cable and network cable are plugged in, and the inlet and outlet for the water cooled unit are fitted.
Knowing that customers will have potential large-scale location requests, Bitmain provides an all-in-one data center solution – ANTBOX, which can house 10 AntRacks. This is a customized solution and can be designed according to client's requests. It brings all the benefits of AntRack into one package – eco-friendly, easy to use, upgrade and reliable. By configuring the 3 phase AC power supply, network port, and water cooling system, mining is possible in almost all locations.
Several water sources can be used provided the water requirements are met, such as purified water sources from lakes and rivers. Using the traditional cooling tower system is another option for other situations.
The main parameters of AntRack are as follows:
AntRack is a perfect fit for using large-scale mining farms and data centers.
Bitmain adheres to the user-friendly principle. By actively challenging the market and technological innovation, Bitmain strives to bring better products and services that can truly solve problems for our customers. Once again, AntRack proves Bitmain's determination and commitment.
———————
I liked this article? Share it with others:

Follow Us for the Latest News and Articles: