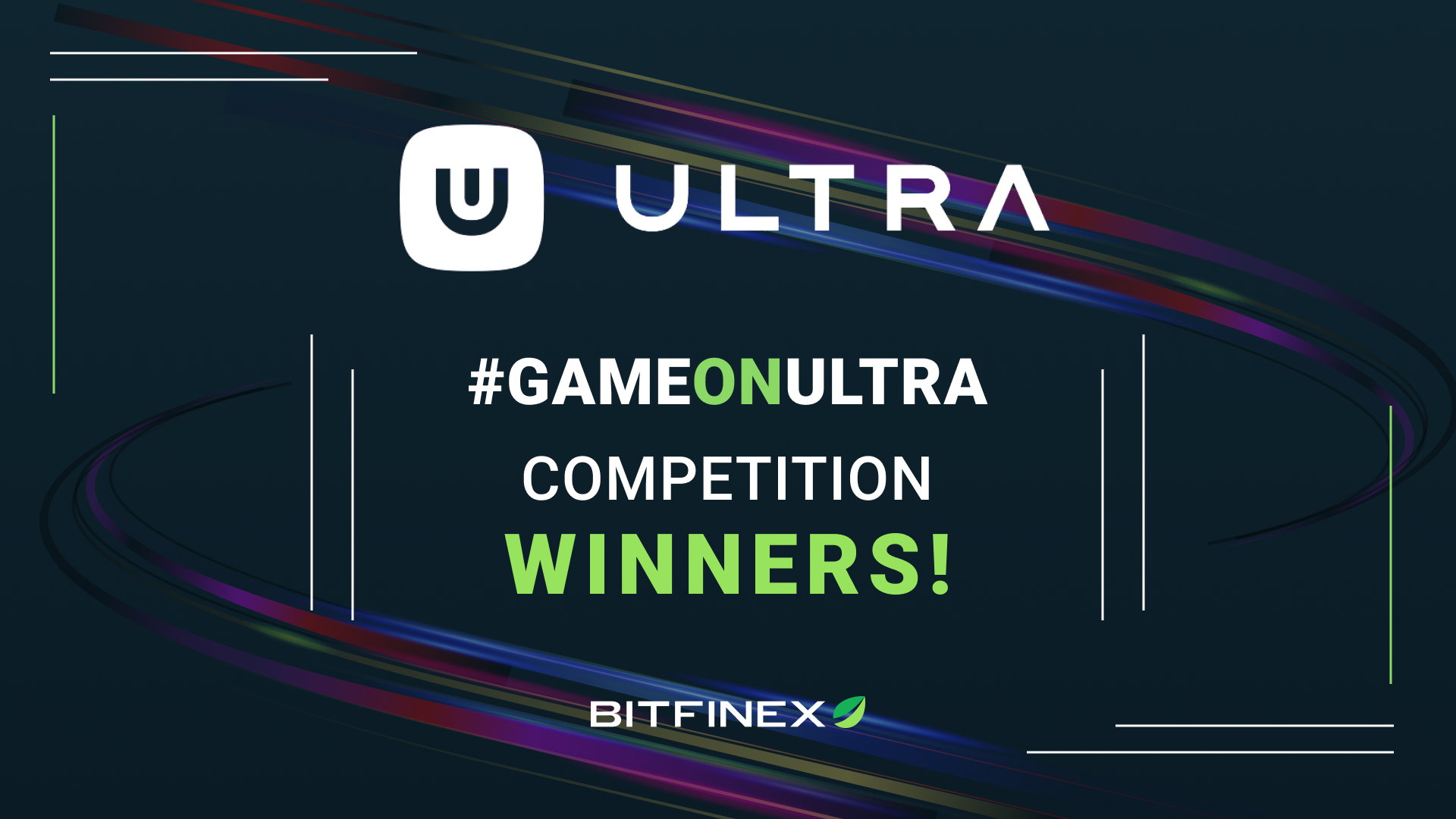 Congratulations to the winners of the #GameOnUltra trading competition!

14 October 2020

in Publications

Another day, the announcement of the winner of another trading competition on Bitfinex. The #GameOnUltra trade contest officially ended on 7th October 2020. We have seen many traders put their trading skills to the test and put their best efforts into winning up to US $ 10,000 worth of UOS.

As the competition draws to a close, we would like to thank all the participants who have taken part in this exciting competition. According to the competition rules, we have selected the winners based on their trading volume on UOS pairs on Bitfinex during the competition period. Without further ado, here are the winners of the #GameOnUltra * trade contest:

1st – @coinhax

2nd – son_of_a_bitcoin_baby

3rd – klm_ultra

4th – TOP # 4

5th – liltod13

6th – tickuant

7th – peradyanci

8th – KG1734542

9th – MMMAAATTT

10th – reneelUOS

Congratulations to all the winners!

To claim the prize, all winners must have completed or at least completed the Bitfinex validation process to an intermediate level. Winners who have already been checked do not need to take any extra steps to claim their prize. The prizes will be credited to the winners' Exchange wallet.

Some traders failed them because they failed to create and mark a sub account for this competition. In order to compete in trading competitions on Bitfinex, consumers need to create a competition sub-account by following the steps described in the competition descriptions.

For those who have been unsuccessful, be assured that this will not be our last trading competition. Follow us on Bitfinex Pulse or our social accounts to make sure you don't miss any exciting announcements and updates.

We would also like to thank all of you for your support and participation. We are honored to be a part of your crypto trading journey.

* Updated user jobs based on final volume check on all verified accounts.