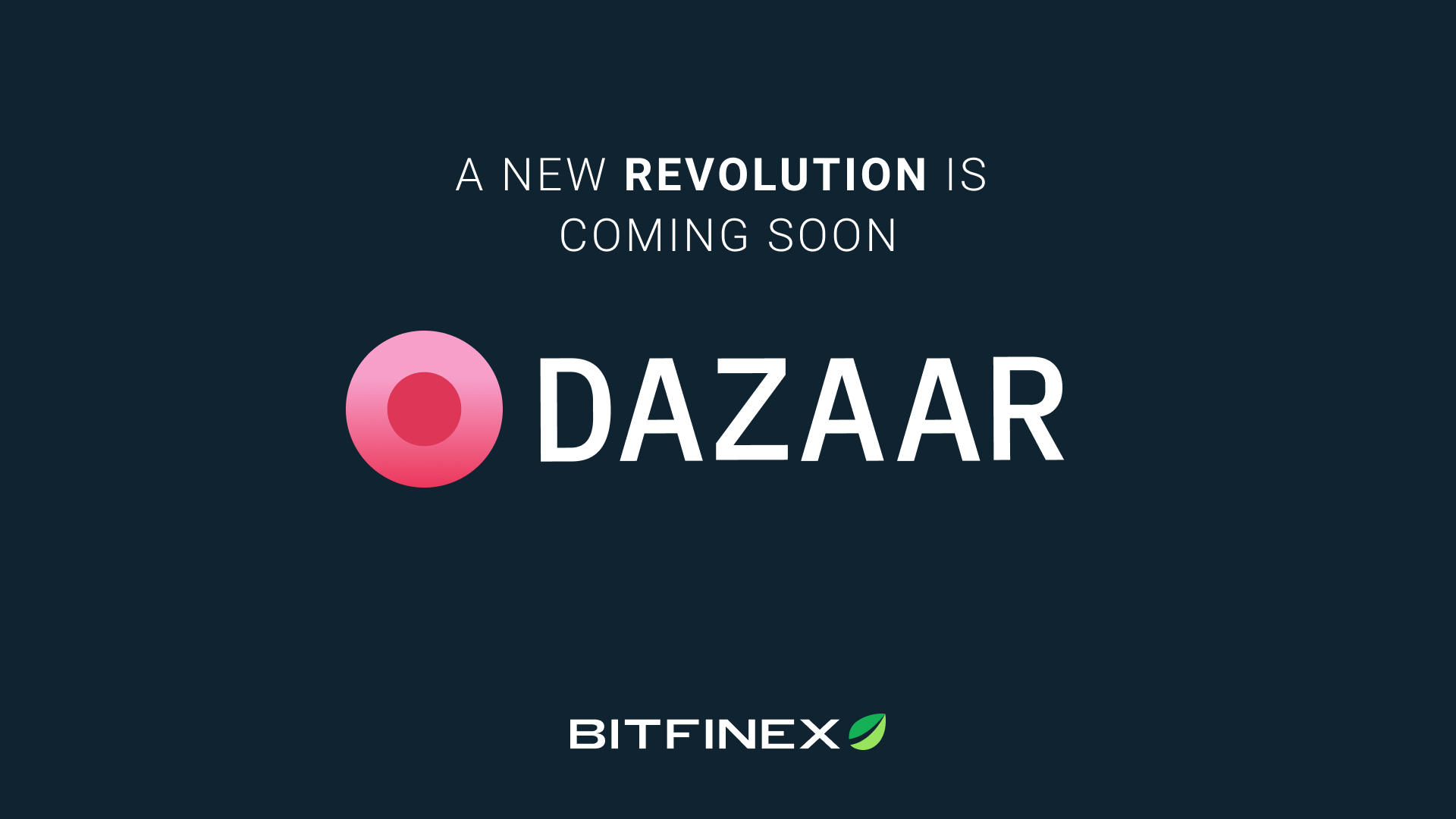 Dazaar, how the internet should be – open, free and hyper scalable

23 June 2020

in Publications, Dazaar

With more than 4.6 billion internet users in the world as of May 2020 and around 2.5 quarts of information generated each day, data is truly changing the world we live in today. Most of this information is created on central platforms, such as search engines, social media and messaging apps, which rely heavily on central servers to store and process incoming requests.

On the other hand, the peer-to-peer (P2P) network offers a decentralized system without relying on a central server to save all data. Each of the distributed nodes on a P2P network can store information; it is therefore able to respond whenever requests arise within a short time.

The creators behind Dazaar and Bitfinex see an opportunity to give back to the community by giving back the power to manage their data, including the ability to conveniently share and access any information.

The creators of Dazaar believe that tomorrow's best innovation will come from open, collaborative environments that unlock the wealth of available data.
Introducing, Dazaar!
Dazaar is an open source P2P protocol for data streaming. It is built to empower information sharing by enabling access for all.
Dazaar is being developed as an extension of the Hypercore Protocol, which makes it scalable, fast and peer-to-peer.
What distinguishes Dazaar from other data sharing networks is that it focuses on providing a hyper-scalable, decentralized, privacy-focused protocol that can be implemented in any existing project and made ready on for the internet between peers. The creators of Dazaar also understand how important it is for users to monetize their data without intermediaries, which is why Dazaar integrates a tier to enable time-based micro-payments through any currency (crypto). The interaction will be between "sellers" and "buyers" only.
How it works on Dazaar is very simple:
For vendors:

Installation of Dazaar.
Choose the payment method, for example, 10000 Satoshi / minute.
Dazaar then produces a cryptographic identifier, called Dazaar Card, which the seller can place anywhere he wants the buyers to find, such as a Telegram group.
For buyers:

Contact the seller using the information on the Dazaar Card.
Pay the fee.
Receive the data in streams after the seller has verified the payment.
Apart from simplicity, Dazaar also offers flexibility in payment methods. It supports any cryptocurrency as payment and possibly even credit cards. We believe it will not only encourage more people to use Dazaar, but also introduce the unfamiliar to the world of cryptocurrency at the same time as it removes an access barrier that requires users to use a platform ticket project for payments only.
Dazaar Vision – Live video streaming monetization made easy
To show the power of Dazaar, The vision of Dazaar created, a live video streaming desktop application built on top of Dazaar's open source protocol. It allows anyone to set up live broadcasts and subscriptions, all P2P and in real time, without signing up.
As it is powered by Dazaar, it also comes with the feature without easy-monetization intermediaries that allows users to receive payments in Bitcoin with many more cryptocurrencies to add in the near future.
Our way of giving back to the community
As an early adopter of blockchain and a huge supporter of cryptocurrency, our desire has been to be able to give back to the community by doing what we do best – build innovative blockchain-powered products that promote crypto adoption for people to use and get the best of them.
We are convinced that Dazaar will be a useful tool for institutions, such as universities, to create and promote new projects and research to the public. At the same time, we also believe that Dazaar use cases are not limited to some parties.
We welcome anyone or any parties interested in using new technology to get the most out of their data.
Welcome to Dazaar, the internet how it should be. Launch 25 June 2020.