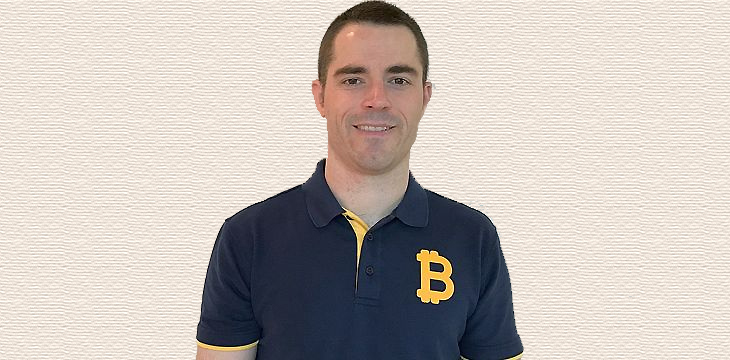 In 2012, I got involved in the Bitcoin economy, but I didn't know what I was doing. I went on the internet to study, and one of the standout communicators was this scrappy entrepreneur called "Roger Ver." I liked his passion and his track record of real business acumen. Other people in the discussion at the time seemed like little more than people trying to pump their luggage, but Roger was different. He had a passion for what Bitcoin could do to the world!
It was his influence to a large extent that made me feel the way I do about Bitcoin, and I agreed with him when the Bitcoin Civil War started to heat up. In the end, I was a great blocker and great advocate of understanding the white paper and the basic properties that define "the real Bitcoin," largely because of its insistence on returning to the white paper to answer the questions real about bitcoin.
What happened?
In 2018, Roger betrayed his own reputation and sided with the small blockers in the BCH Hash War – probably over his personal hatred of Craig Wright. He chose to advocate adding things that were not in the white paper while shrinking the roadmap toward having a locked protocol and unlimited block sizes. In short, he stepped alongside the Bitcoin principles he claimed to be most concerned about, and made a decision based on his personal views of the people involved.
There were nasty things being said, accusations of fraud and lawsuits. The split and the subsequent wars caused a ton of damage to the formerly large unified blockchain Bitcoin community.
But that was two years ago now! At the time, it was unclear whether BCH or BSV had chosen the right path that would lead to the kind of stability that attracts trade. But throughout 2019 and 2020, Amaury Sechet became a liability to BCH, and spent tons of time lambasting Roger and the BCH community, leading to further quarreling, splitting and a greater loss of network impact. This destroyed the trust that can only come from time-tested stability. BCH has failed to attract transaction growth, block size or broad commercial adoption. Instead, it has become a group with an identity crisis, an ongoing disagreement about scale and a complete lack of unity in the vision for Bitcoin. In short, BCH has become little more than a cacophony of developers crawling over protocol roadmaps as transaction volume and average block size remain even smaller than those on BTC.
On the flip side, Bitcoin SV has removed all limits to the protocol, opened all parameters to be governed by honest goals, and built a culture of business friendliness and basic stability to the protocol – eliminating ' r room for political fights about how to scale.
Talks bluntly to Roger
Roger, the honest goals of Bitcoin SV have created the real Bitcoin unlimited. It's being done. People's fears about BSV have proven false, and we achieved all of the protocol goals that the big blockers have been talking about since 2015. It should be time to celebrate the proof that Bitcoin Classic, XT, Unlimited and the rest of the big blockers were right about Bitcoin's ability to scale. We can build on a chain, proof of work can govern, and we should be cooperating together towards our chiefly common goals.
Here's how you could benefit from Bitcoin SV:
1: Bitcoin.com is arguably the best domain name in the entire Bitcoin economy. You should run a Paymail server, and charge people to buy their name in the domain in order to receive Bitcoin payments. The fees on the chain are so cheap that you could even charge a sub-percent fee for each transaction and collect quite a bit of profit that way – especially over time.
2: A customized Baemail client could also allow you to collect fees for a paid e-mail on a chain using the Bitcoin.com domain where people can be paid for their attention, while also allowing to take inferior profits from each interaction.
3: The Bitcoin.com wallet and exchange are both nice. Adding BSV to them, and allowing quick purchases, would be a profit center as BSV is drawn from several exchanges, and Americans in particular are hungry for a place to buy BSV. If you fill a gap in the market, there is profit to be made.
4: The Bitcoin.com mining pool could be offering specialized services that are explored by today's BSV honest goals. Mempool and TAAL (CSE: TAAL | FWB: 9SQ1 | OTC: TAALF) both offer special low fees and direct API services to today's data-heavy businesses building on BSV. If Bitcoin.com ever wants to escape mining blockchain just for subsidy prizes, Bitcoin SV is the most advanced network in the world for looking to find unique ways to make mining more profitable in the long run with large blocks. Imagine your mine digging a 50 megabyte block full of transactions, Roger!
I felt compelled to write this after I saw more of your BCH missionary thing in Antigua. It struck me as a minor, because I figured that Bitcoin.com would add BSV services once the dust settled in 2018. But instead, big blockers are split, and you are still support BTC services instead of giving users a real big blockchain Bitcoin option!
Thankfully, we no longer need you. Bitcoin has moved on. But it's silly to see you keep pushing so completely over BCH.
The global economy needs to move on from this, and it would be wise to unite behind the Bitcoin protocol for the fastest path toward global adoption. BSV is the most capable peer-to-peer cash for the entire world, and the transparency of the ledger is the greatest tool for global freedom – both things you could be helping to promote on the network.
Don't forget that BCH's rating roadmap is ripe for debate now, and its code base is still just a fork by BTC Core – meaning it needs very basic changes to get anywhere close to the progress made by the BSV goal team. and our increasingly diverse busy economy. Simply put, it is not credible for BCH to be on an equal footing, it is clear that in 2021, Teranode, Xoken Vega and other next-generation node operations will push 50,000 transactions per second on a Bitcoin SV mainnet.
My last thought
We won the graduation war. We won the protocol war, and we're going to win the adoption war, too. If you want to win these next wins with us, stop playing around, Roger.
Follow CoinGeek's Crypto Crime Cartel series, which investigates the flow of groups – from BitMEX to Binance, Bitcoin.com, Blockstream, ShapeShift and Ethereum – who have co-opted the digital asset revolution and turned the industry into a minefield for naive (and even experienced) players in the market.
New to Bitcoin? Check out CoinGeek's Bitcoin for Beginners section, the ultimate resource guide to learn more about Bitcoin – as originally envisioned by Satoshi Nakamoto – and blockchain.