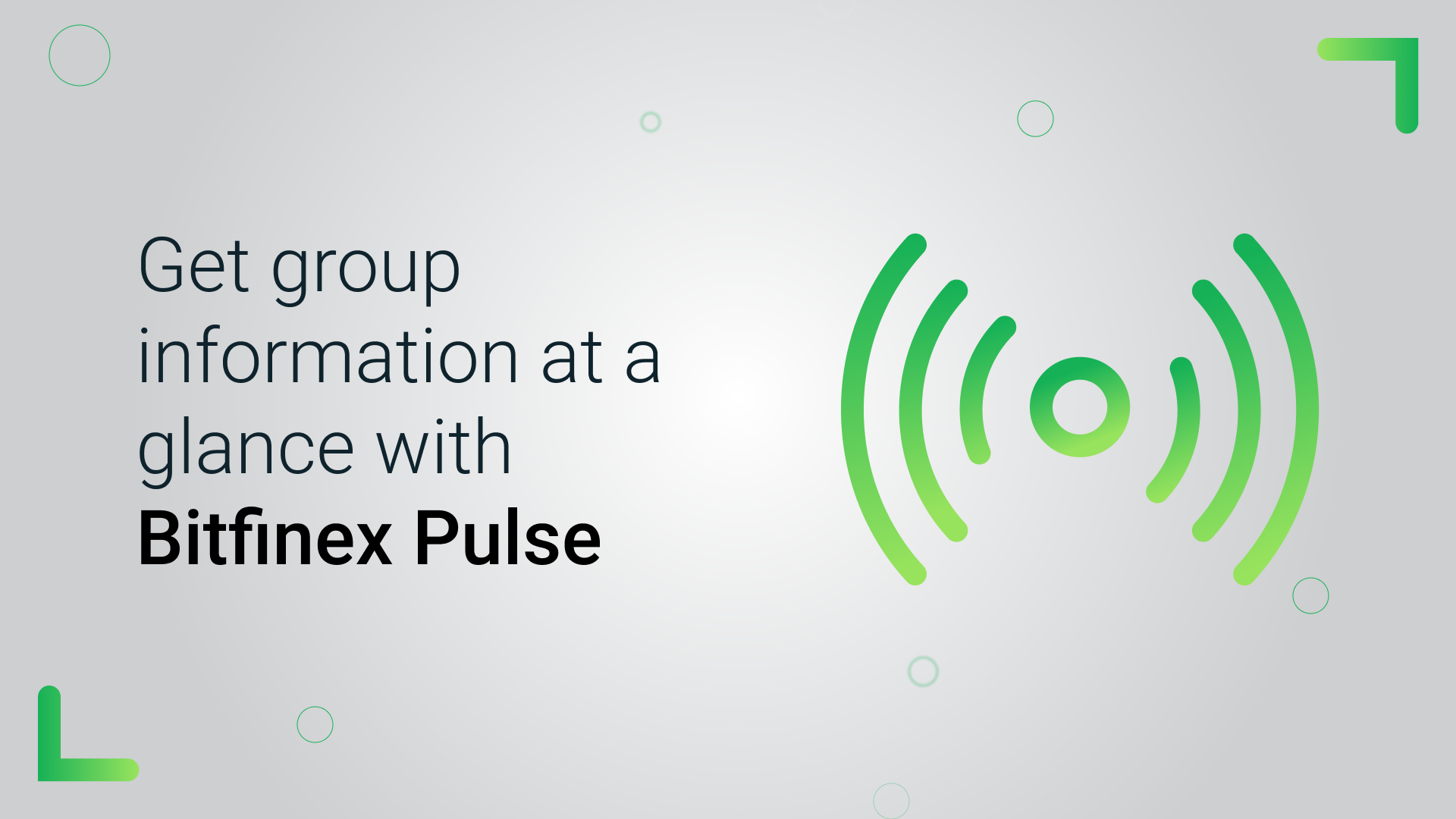 Latest Updates to Group Messages on Bitfinex Pulse

04 September 2020

at Bitfinex Pulse

Bitfinex Pulse has brought new meaning to social trafficking. The platform has seen an increase in interest as we see more traders joining in and exploring everything it has to offer. Such growth has motivated us more to continue working on bringing more features and capabilities to Bitfinex Pulse.

We are pleased to announce several improvements to our group chat features. We believe the upgrades will improve user experience on Bitfinex Pulse as they allow for more seamless group interaction.

You can see the number of group members without having to open the group as shown at the top of the group conversations. Accessing group chats from the Bitfinex Pulse side panel will now include the drop down menu with Group Information or Exit Group options. Previously, this function was only visible in group chats accessed from the main Bitfinex Pulse page.

All group afatars also have an icon that gives users a more significant difference between a direct message or a group message within the Recent Messages section.

What's more, the Groups button turns green when you hover over the button for easier navigation.

Apart from the enhanced group chat features, the latest update also changes the default privacy setting of new pulses to public for verified users.

More updates on Bitfinex Pulse can be expected in the future. In the end, all we want is to give traders the best social trading experience possible through Bitfinex Pulse.

Sign up and discover Bitfinex Pulse now!