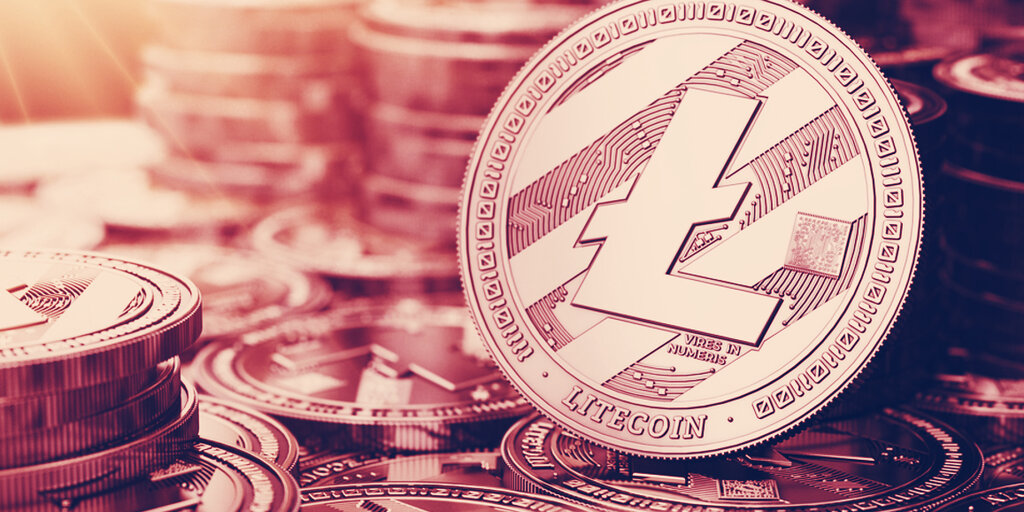 Litecoin, the Bitcoin an alternative developed by Charlie Lee, up 52% ​​this week; after hovering around the $ 75 mark seven days ago, the price of the coin has increased to $ 114.36 today.
Maximum earnings for Litecoin, the fifth-largest cryptocurrency according to the market cap, it came on Thursday, when the price jumped over 20%. Today, Litecoin another 6.99% rose. Its market capitalization is $ 7.5 billion.
Litecoin observed a a surge of renewed interest back in September thanks to Litebringer, a blockchain-based fantasy RPG game that allows players to trade in-game loot for Litecoin; daily transactions on the Litecoin blockchain shooting up to about 165,000, though they have been declining slowly ever since.
Daily transactions jumped slightly on Thursday, however, from 58,000 to 71,000.
The wider crypto the market continues to do well. Bitcoin increased by 26% this week, Ethereum rose 17%, XRP 14%, a Bitcoin Cash 20%.
The entire market capitalization of all cryptocurrencies has risen 3.38% over the last 24 hours.
Litecoin is still far off its record high of $ 375.29, but all this green he can't hurt his prospects.
If anyone has more synonyms for "he went up, "Email us at [email protected]
Disclaimer
The views and opinions expressed by the author are for informational purposes only and do not constitute financial, investment or other advice.