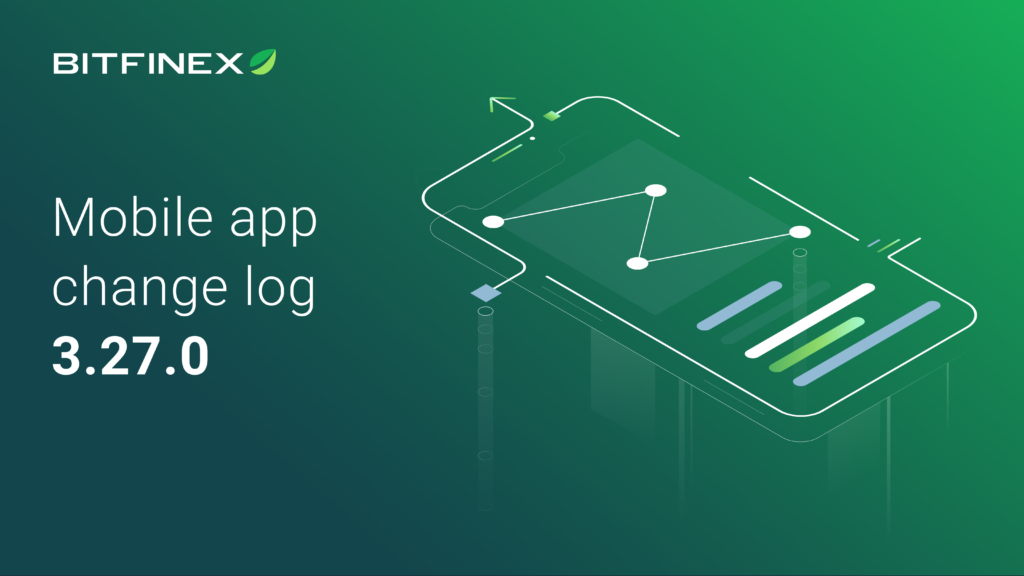 Mobile App Change Log 3.27.0

03 February 2020

in Change Log

Recent updates and optimizations to Bitfinex mobile app

We are proud to present Version 3.27.0 from the Bitfinex mobile app.

The latest update to the Bitfinex mobile app includes the addition of Lightning Network deposits.

Download the latest version of Bitfinex mobile app below:

Now you can also download the Android Application Pack (APK) at: https://github.com/bitfinexcom/mobile-pub/releases/tag/v3.27.0
---
Features
Redesigned Deposit panel in Wallets tab
Add a dedicated Tether deposit page
Add Bitcoin (Lightning Network) option in the Cryptocurrency menu of the Deposit panel
Improvements
When a user taps consecutively in the Funding panel or Order Book, the corresponding amount and price are automatically filled in the Booking Form or Finance, respectively
Add a search bar in the Price Alerts elevator in the Account tab
Price alert numbers are displayed on the Price Alerts page of the Account tab
Add the Tether Gold (XAU ₮) icon and place its display in the Financing tab
Bug fixes
When a user selects on Cancel All Commands within a selected tab, ie Trading tab or Derivatives *, only orders in that tab will be canceled
Fixed calendar-related issues in the Report panel date range selector in the Wallets tab
Fixed issue blocking function of Android landscape height adjustment after rotation
---
* Derivatives trading products are provided by iFinex Financial Technologies Limited
The active user base has suggested the above changes to us.
Feedback from our user base is extremely valuable to us. Share your user experience and help us continually optimize our mobile app.
To share your feedback, join the Bitfinex Telegram Channel.