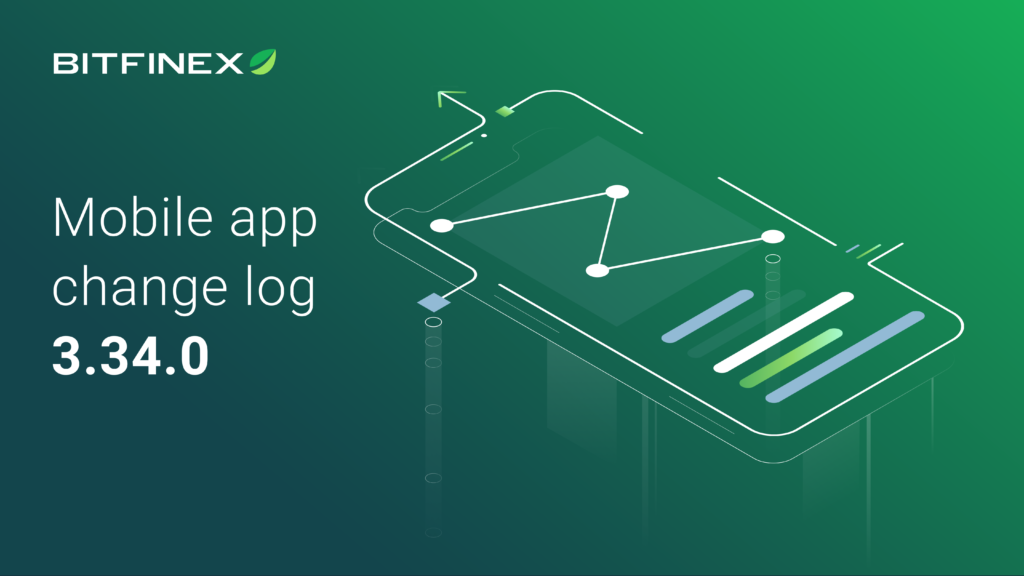 Mobile App Change Log 3.34.0

18 May 2020

in Change Log

Recent updates and optimizations to Bitfinex mobile app

We are proud to present Version 3.34.0 from the Bitfinex mobile app.

The latest update to the Bitfinex mobile app includes rearranging each trading pair's page along with several enhancements to maintain the best trading experience for our mobile users.

Download the latest version of Bitfinex mobile app below:

You can also download the Android Application Pack (APK).
---
Features
Support for IOTA Deposits (MIOTA)
Wallet balances displayed concisely for quick reference
Improvements
Faster start time
Add translation for tables in the Finance and Wallet tabs
Rearranged panels on each trading pair's page, with the new order being ticker, chart, order form, jobs, order book, summary, trades, orders, order history and liquidations
Small adjustments of buttons and font styles for zooming consistency
Updated permission names in the Account tab to align with the web version
Improved response time on each trading pair page
Bug fixes
Negative values ​​for funding offer are now accepted when the Delta Fixed FRR option is selected
Fixed notch edition and modal riser for landscape mode on iOS
Fixed authentication and connection issues
Fixed form error notification in the Auto-Renew panel in the Financing tab
Fixed clear input field error in pin code page enter
Fixed installation error while loading theme properties
Fixed error while configuring settings without sufficient permissions
TradingView static link within charts
Fixed issue without permission to write in Order Book
Fixed error when rejecting notification
Fixed occasional issue of the Order Book stuck when loaded
---
The active user base has suggested the above changes to us.
Feedback from our customers is invaluable to us. Share your user experience and help us continually optimize Bitfinex's mobile app.
To share your feedback, please complete the Bitfinex mobile user app survey or join the Bitfinex Telegram Channel.