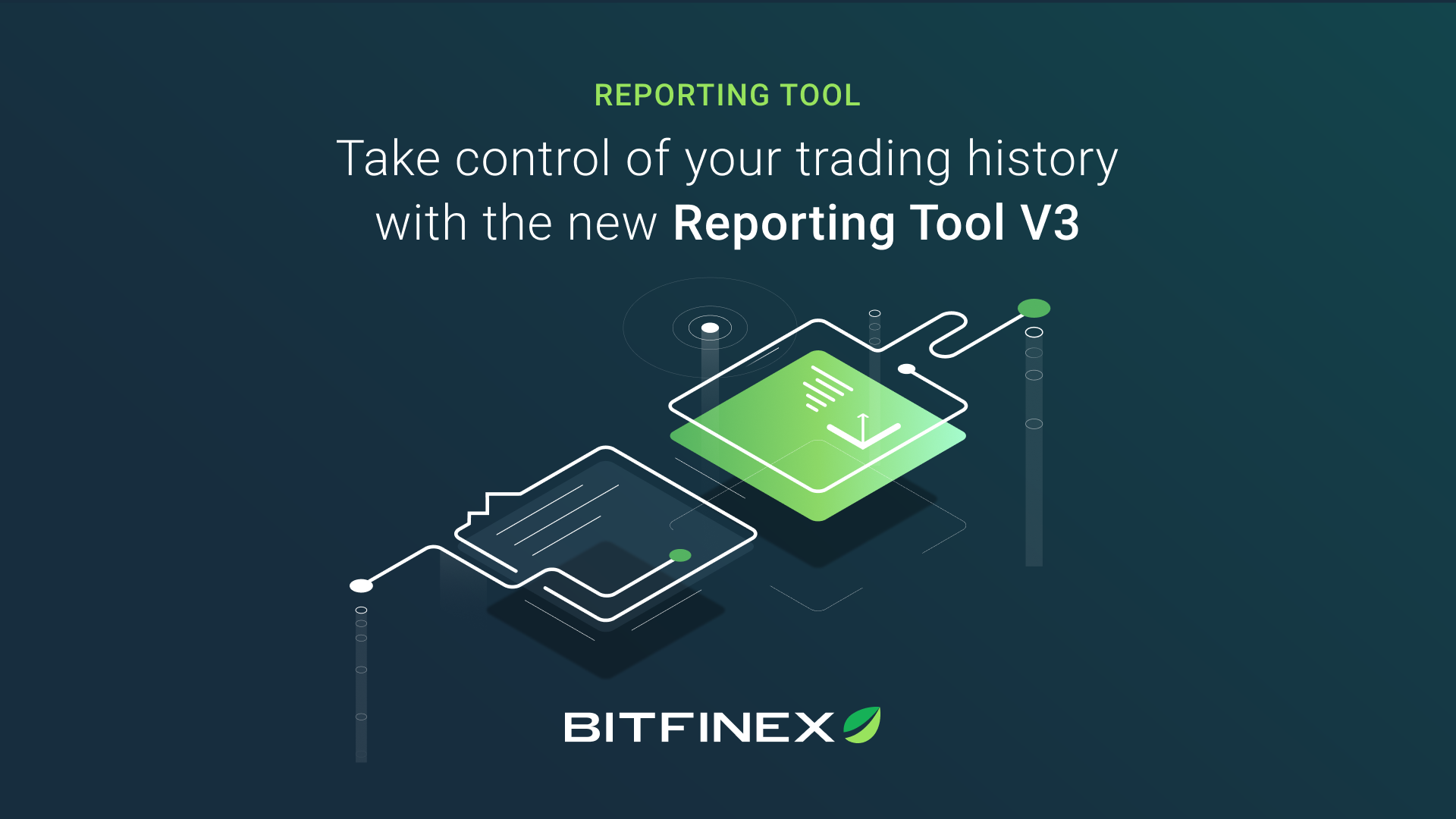 V3 Reporting Tool is here

16 July 2020

in the Reporting Tool
Improved features, new look and much more.
After careful consideration of user feedback, we are excited to unveil a variety of new features and upgrades to our suite of reporting tools, which are outlined in more detail in this post.
We have created a dedicated website to track changes, notes, releases and other features related to the Bitfinex reporting tool.
Bitfinex – Reporting
Displays the daily, weekly and monthly investment returns in a portfolio across a given schedule.
If you have any additional feedback on how we can continue to improve our reporting tools, please reach out our customer support team or send a pull request to our GitHub repositories.
A new style
Along with the style changes to the main website, the sections of the report look better with some new specifications.
New login methodology
We have simplified the login procedure. Users are saved locally, which means no need to remember the API keys. This makes the process faster and more intuitive. Users can also add a password that encrypts their login information, protecting it from other users using the same terminal.
Csv Exports
To make exports even easier to manage, users can now choose the folder where the csv files will be exported.
Click Alt, option or command depending on your configuration to open the menu.
Sticking prizes
This new section shows all the rewards available for staking activity. For more information on staking and how it works, visit https://staking.bitfinex.com/
Change logs
The change logs section enables users to keep track of their account history showing when account changes were made, providing the ability to track and prevent suspicious activities.
Additional improvements
1 – Repairs in gain / loss statements
2 – Repairs in DB sync
3 – Add support for old pairs and alternative protocols
4 – Merge the use of a calendar
5 – Display all derivatives
Future Plans
There are a range of improvements planned for the reporting tool in 2020:
Display counting and sub-counting activity as one account
Export tax report enabled for digital signature
New sub site for better downloading public data
An optimized framework for sharing data between users
Although we have many plans for our future reporting tools, what is most important to us is to develop a framework that fits the needs of our users. To help us, please share your feedback with our customer support team or on telegram.